Quick Note: There are experts standing by to coach you and answer questions. Reach out to us!

CampusInfo@cru.org
There are lots of ways to find and activate those key student leaders, but all of them come secondary to prayer. Before you lift a finger to apply your own effort, lay your heart and plans before the Lord. It is God who must do the true work, and walking side-by-side with Him is the reason we do anything. Then…
By faith, try stuff!
[1] WALKING THE CAMPUS
Our ministry is about prayer, evangelism, discipleship and community, so why not start doing all of those right away?
Prayer: Start out by prayer walking the campus. You can register at EveryCampus.com to let other people know and join you, and get an intentional prayer guide as well.
Evangelism: As you walk the campus, open your eyes to the students around you. Find some of the popular places they go to relax and hang out.
Break out a QuEST Survey and tell passersby something like, "I'm part of a Christian club looking to start on campus and we're doing this 5-question survey to learn what different students believe about the big-life topics. Would you have a minute to help me?"
The Lord may lead you to someone who is truly searching and you can share the gospel through a Knowing God Personally Booklet. We have seen many put their faith in Jesus this way!
Discipleship: As you're walking and talking with students, look for those God may be calling to reach their classmates. Here are two videos for how that conversation might look.
Community: If you have a small group already, invite the students you talk to to a hangout (preferably that day) where they can make new friends and contribute to the ongoing conversations about life, God and purpose. It could be a faith-based event (such as "Pizza and God," "Justice and Jesus," or "Alpha") or just board games and barbecue.
[2] SURVEY OR INFORMATION TABLES
Explain to the administration you would like an information table to determine student interest for a potential ministry club on campus, and that you also need a room to hold an organizational meeting.
Supplies: Make the table look attractive (brochures, freshman giveaways, winter conference and mission trips), and if you can have a display made that looks professional you should. Be sure to print table surveys or make a digital one.
The Day Of: Set up the table for two days, if you can, to get folks with odd and even day schedules. Put up "Free Stuff" signs and shout it out. Initiate with people because there are lots of interested folks who will be intimidated to come over to the table. Also make special note of any folks who seem to have leadership skills who stop by the table. Pull them aside, draw out the vision God is giving them for their campus and invite them to consider leadership.
Within a week (maybe even within a day), you'll want to have your first meeting. Text all interested people within a day of meeting them and again within an hour of the meeting. If you have time put up flyers on campus (free pizza if possible) and call a few of the key folks you met at the table. Hold your first meeting. Make sure to get everyone's name and number.
[3] AFFILIATING
Professors and students often start their own independent bible study or group on campus, but we can help them reach the campus with the gospel and send a laborers into the harvest. They are a tremendous untapped resource.
First, it's important to say that there is always a need for alignment with an independent ministry. People have been skeptical of existing, independent, ministries because they are not evangelistic enough, have certain doctrinal distortions, or might not be following our distinctives, but if God is moving them to bless their school, we want to help!
Formal: Sometimes a group is mature, aligned with our mission, vision and values, is familiar with Cru, and would like to affiliate with us. I look to formalize the relationship with such a group: "up-front" and in writing (through the leadership contract and constitution and charter). This makes them feel like they are officially Cru. It also grants a unique platform to state expectations: like their attendance at retreats or a Summer Project. This agreement becomes a great tool for alignment.
Informal: The second type of affiliation is informal. Some groups are wary of being "under authority." Just be there for them, with prayer, encouragement and resources when they want them. Over time they begin to appreciate me as an encouragement and a resource. They also come to see that I'm not going to seize control of their group. By the second year, they may see the benefits of formally affiliating.
[4] FINDING A LOCAL CHURCH WITH STUDENTS
Find one evangelical church in that college town and call them and ask, "What evangelical church has the most college students attending?"
Next, meet with the College/Youth Pastor or Youth Group leader and share the vision of what you're doing. The vision to share is stewardship. God has entrusted them, as a church, with these college students. If they invest them back on campus, as a student group that meets on campus, that investment could double or triple (six students meeting on campus could become a group of 18). That growth will only benefit the church.
There are lots of logistical ways to follow through with this arrangement. The easiest is to ask to meet with the college students after church, treat them to lunch, and share this vision of meeting on campus and becoming a recognized group. Then get a room on campus, publicize the meeting, lead the first few yourself and place a few students in charge. Last, determine how the Pastor or Youth Group leader can best coach the effort (i.e. lead the group periodically, disciple the leadership students), and what your coaching role will be (i.e. visit once a month, talk on phone etc.).
[5] FINDING A NICHE
Find a niche in the campus community that other ministries are not reaching. That niche could be ethnic, international, Greek or athletic students, artist, geek or any other sub-culture.
At UMBC it became apparent that there were portions of the student population that were not being reached through the existing ministry and that there was a niche for Cru on campus. Surveys with an athletic team or Fraternities and Sororities can produce new ministry inroads and niche ministries on a campus that seemed at first glance "reached" by other ministries.
[6] USING AN EVENT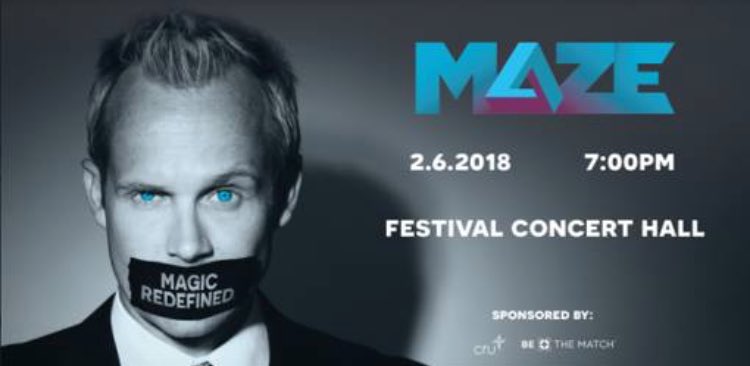 Sometimes permission for survey tables and rooms are not granted. In some cases it is possible to rent a room on campus (usually through Conference Services). Many schools will rent out space or a room to local venders or out-side groups that are willing to pay for the space. Sometimes you can rent a room in the Student Center and put on an event that can gather critical mass. It could be a concert, an evangelistic talk or a party.
After 6 months of trying to get a ministry started at Kutztown University the administration refused to do anything to help us except rent us a room in the Student Center. It was right before Easter so we publicized for a talk on "Evidence for the Resurrection." Over 40 students came out and provided the 12 students we needed to become a recognized group and finally get a room on campus.
[7] UTILIZING PUBLICITY
Publicity, ideally, is not a stand-alone strategy for getting a ministry going. However, due to certain restrictions it might be the main way you get a ministry going or might be the only way. In all cases, it's important for you to be aware of what publicity avenues are open to you.
Design custom posters here.
Whether social media, campus newspapers, campus television, flyers, mailboxes, or even local radio it's important to be thoughtful of what campus media is available and how you can use it to help gather the critical mass to start a ministry.
[8] CHURCH PARTNERSHIPS
We have already discussed finding an evangelical church with a large student population. This, however, is not the only possibility for a church partnership. There might be great churches to partner with who currently are not attracting students. As you visit a campus you might find a solid evangelical church near campus. Call the church and ask what are the major evangelical churches in town. You are looking to get a few churches worth calling and talking about the idea of partnering to reach the campus.
Your initial conversation can be vague and visionary. What you would like to do is set up an appointment to meet with the Pastor to discuss working together to reach the campus. Make no commitments up front and even let them know you might be meeting with several churches.
Think of these appointments as dates. You are trying to find someone to marry. The criteria for finding a mate is to discern who, if any, have the best resources to begin a campus ministry (students, a volunteer or Pastor, and money). Other criteria are proximity to campus, passion for reaching the campus, relevancy of the church and its worship, and alignment to our mission, vision and values.
If you find a good match then you will schedule subsequent a meeting to work out details of the partnership. The key things to spell out in the partnership agreement is the vision, exactly what steps will be followed to start the ministry, what the church will provide in resources and coaching and what Cru will provide in resources and coaching. You might get some input on your first partnership agreement from someone with more experience.
Some years ago I was driving to York Pennsylvania. There are 4 schools in York. Two of the schools, York Tech and Bradley Art Academy, were actually on the property of a local church. The church didn't have any students but it's location and heart to reach the schools made a partnership prudent. I simply stopped by the church without an appointment, introduced myself to the Pastor and presented the vision.
We prayed about it and met again to discuss and hammer out some details. Because the church was small the agreement was pretty simple. I found the Christian student contact and started the small group that met at the church and turned the leadership over to the Pastor. Typically about 10 students came out. The Pastor and the students alternated leading the group. I met with the pastor once a month to coach him, twice a semester I visited the group and met with the student leaders. A volunteer from the church was responsible to take them to conferences. Last year 3 people came to Christ through the group and were baptized in the church.
SOME PITFALLS TO AVOID
POSSIBILITY PARALYSIS
The amount of options, combined with a fear of making the wrong choice, can cause a sort of paralysis. It becomes less painful just to let the contacts sit then work through some of the complexity.
Make prioritized lists that tell you what has to get done, in what order and on what days you are going to do them: A very streamlined strategic plan. When the options are overwhelming, you need a road map. Take the time to draw one up. A typical road map for me might look like:
Monday: Get permission for room, call key students to meet with the pastor and myself.
Tuesday Morning: Write up partnership agreement.
Tuesday Afternoon: Meet with students and pastor. Key questions to get settled are: who will lead group, how often should I stop by, contact info, what should group be called.
INABILITY TO CONVERT
Ministries are best started with intense, concentrated effort. Momentum is lost when the pace of time is working against you and not for you. You have to make up our mind not to lose at phone tag. Make the most of trips and set up as many appointments as possible. You need to make the most out of each communication to cut down the "turn around" time. You might have to travel to the same campus several times in the same week to get everything accomplished. Be intentional about cutting down the time to launch a ministry.
Don't Forget!
Though the first 6 weeks of the school year are the best for reaching new students, it's a good idea to prep ahead of time (browsing the website and contacting student activities) in order to:
find out about existing groups
mark important dates (semester start, activity fair, breaks, finals, etc)
learn procedures to become a recognized student group
get permission for interest tables and a meeting room